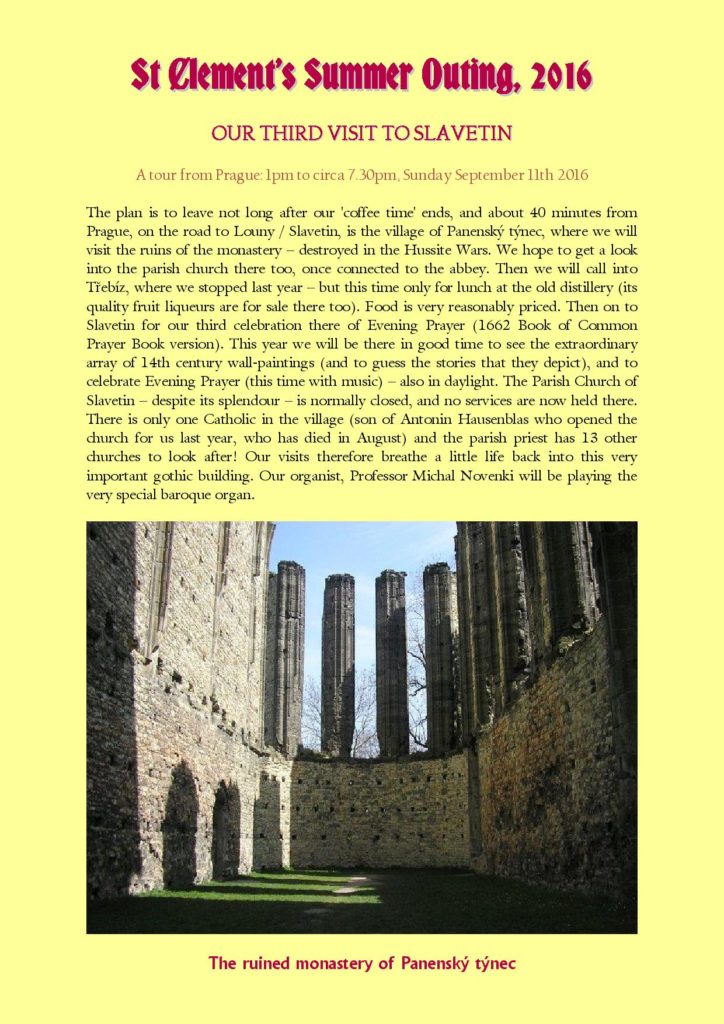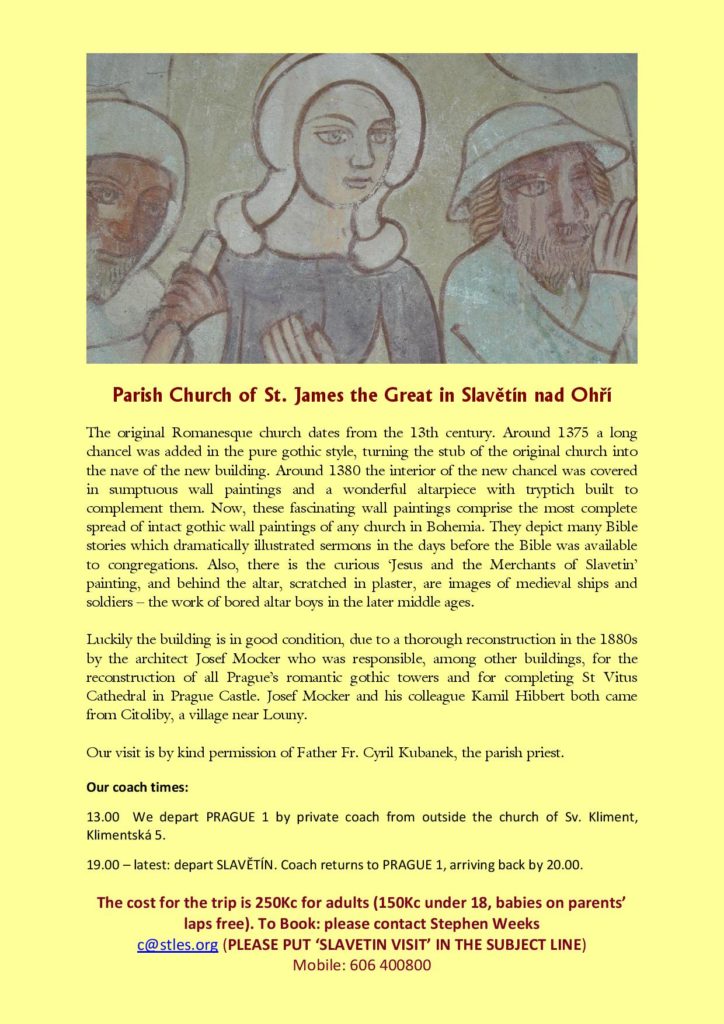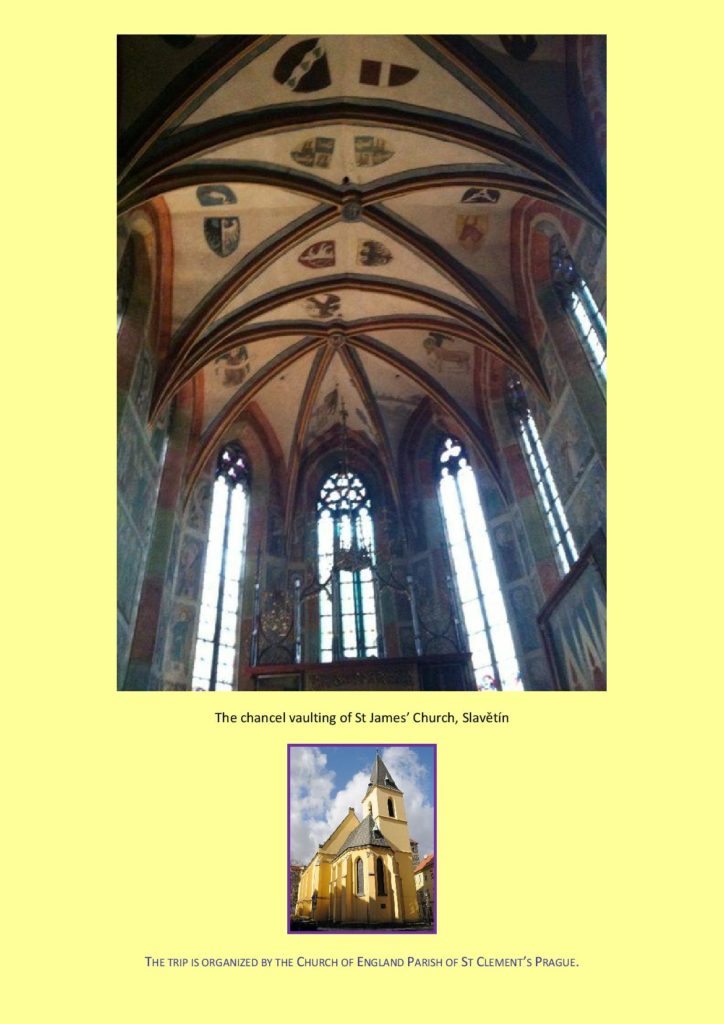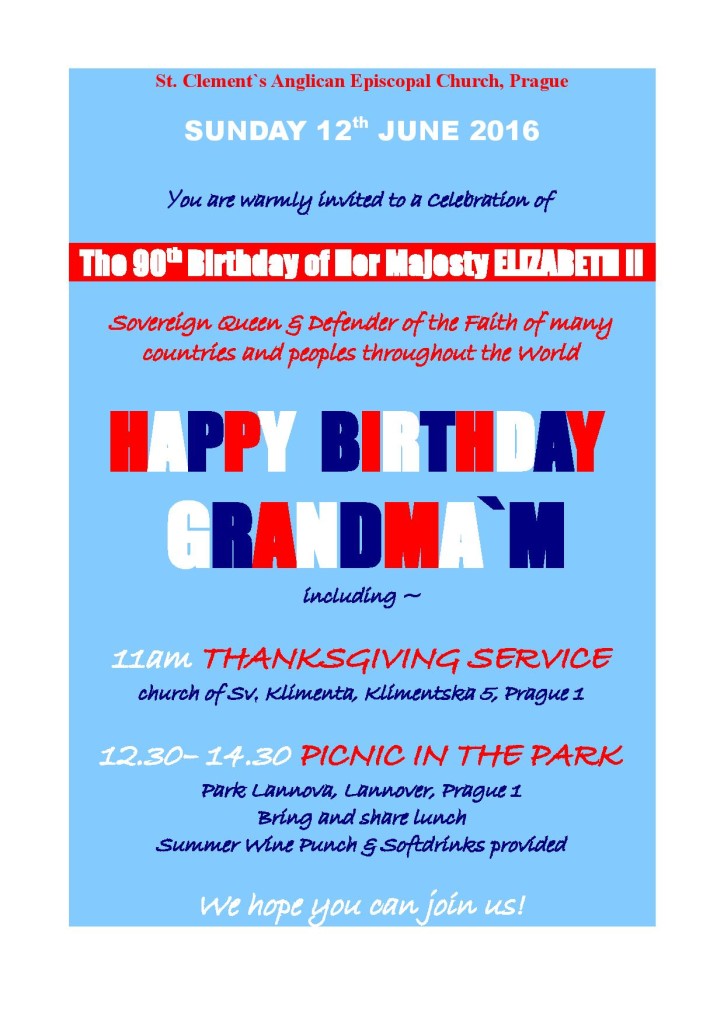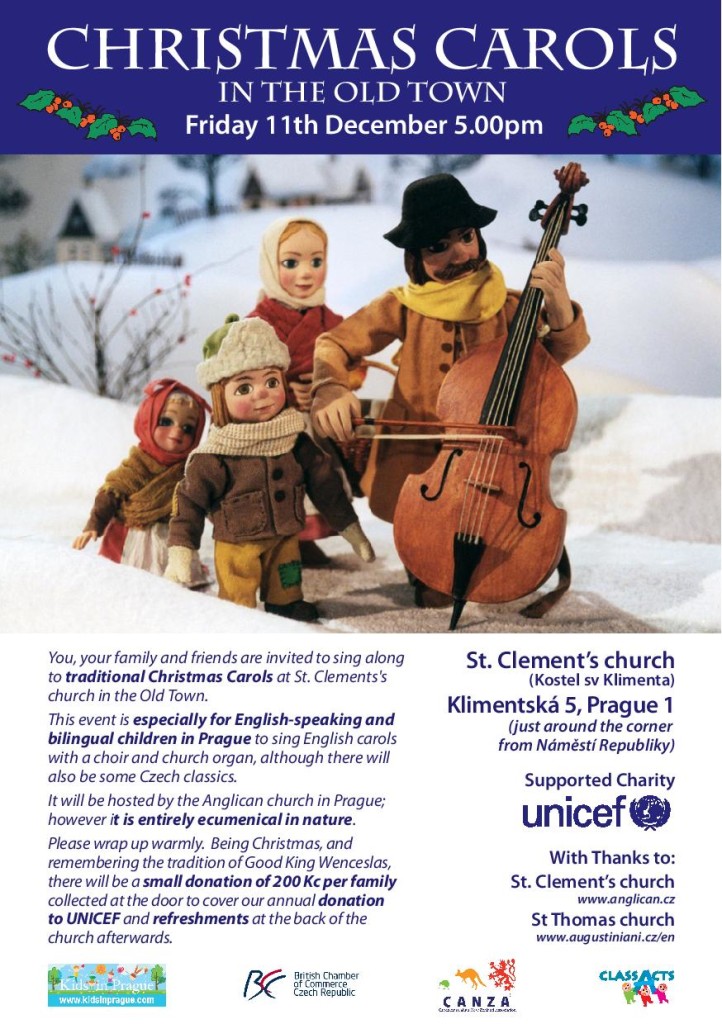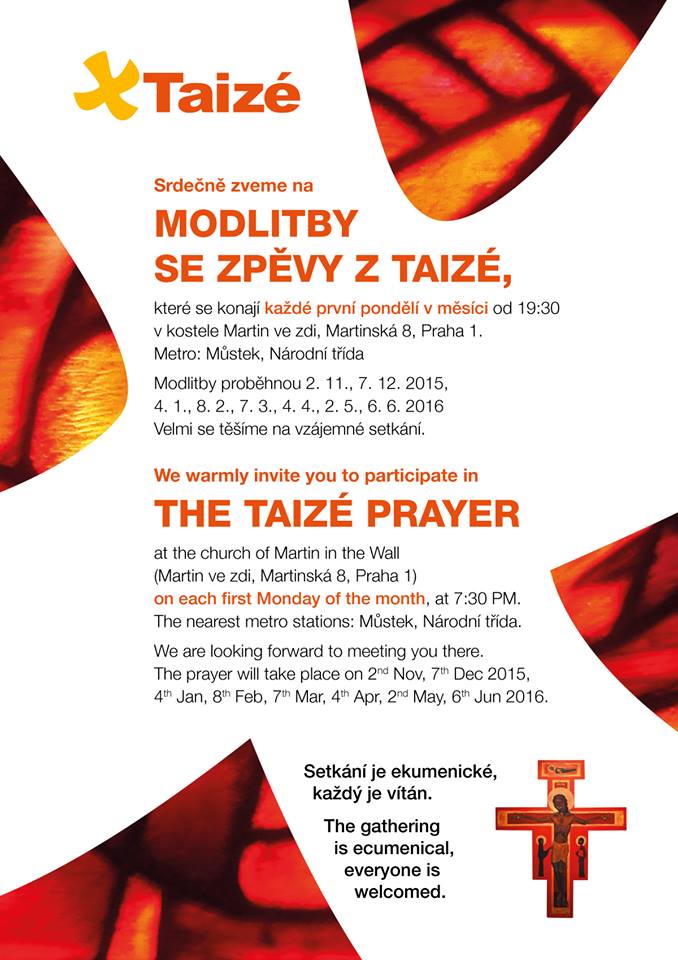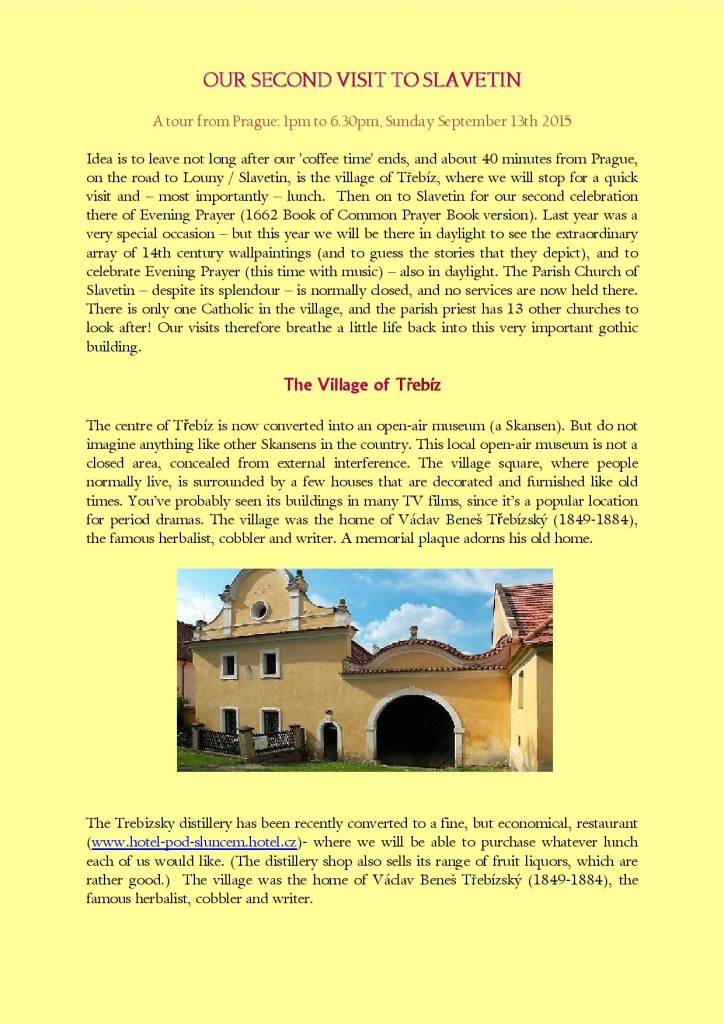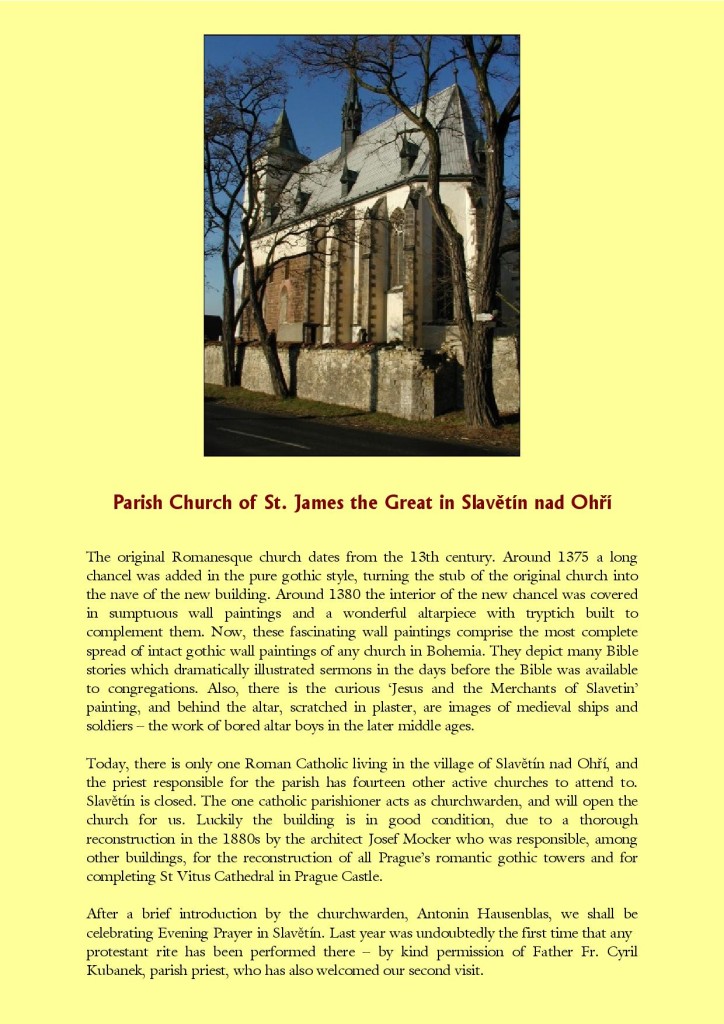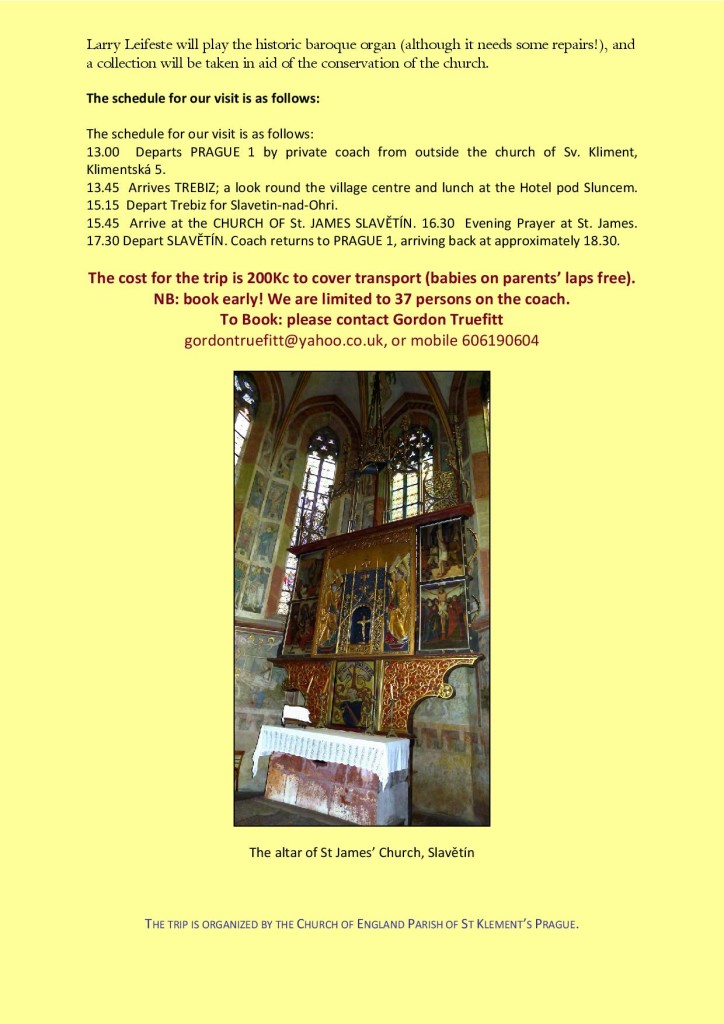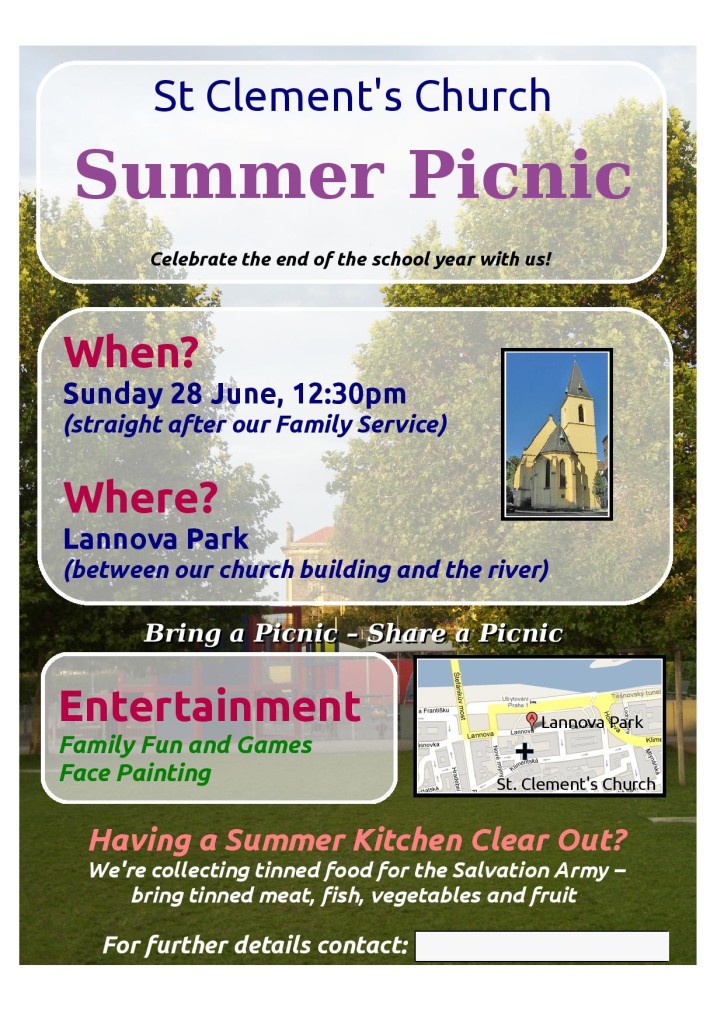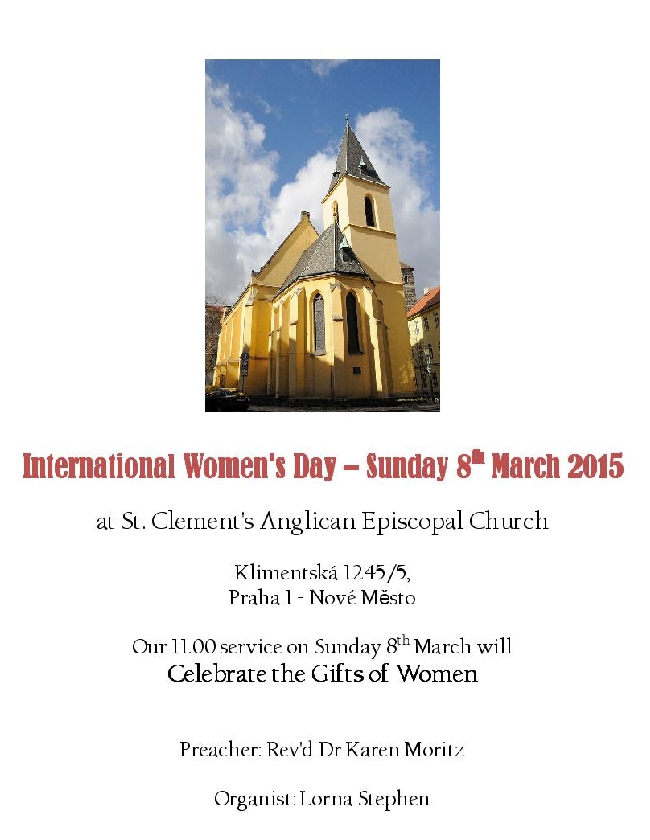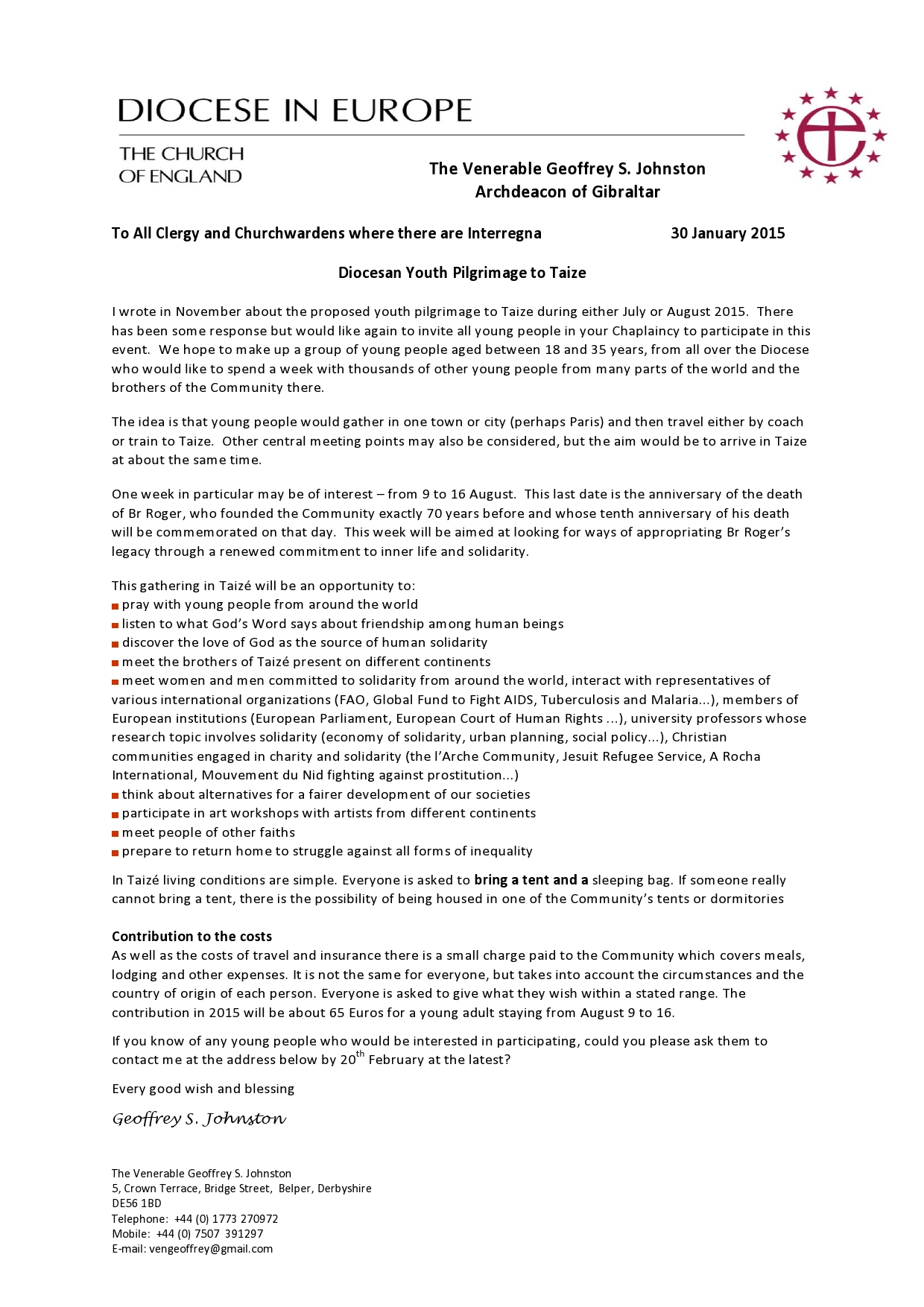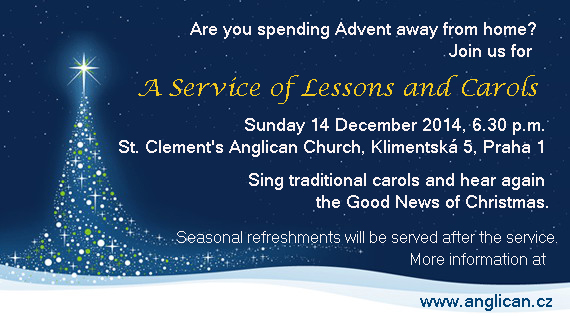 PARISH AND SYNOD OUTING : SUNDAY SEPTEMBER 28th 2014
Parish Church of St. James the Great in Slavětín nad Ohří
The original Romanesque church dates from the 13th century. Around 1375 a long
chancel was added in the pure Gothic style, turning the stub of the original church into
the nave of the new building. Around 1380 the interior of the new chancel was covered
in sumptuous wall paintings and a wonderful altarpiece with triptych built to
complement them. Now, these fascinating wall paintings comprise the most complete
spread of intact Gothic wall paintings of any church in Bohemia. They depict many Bible
stories which dramatically illustrated sermons in the days before the Bible was available
to congregations. Also, there is the curious 'Jesus and the Merchants of Slavetin'
painting, and behind the altar, scratched in plaster, are images of medieval ships and
soldiers – the work of bored altar boys in the later middle ages.
Today, there is only one Roman Catholic living in the village of Slavětín nad Ohří, and
the priest responsible for the parish has fourteen other active churches to attend to.
Slavětín is closed. The one catholic parishioner acts as churchwarden, and will open the
church for us. Luckily the building is in good condition, due to a thorough
reconstruction in the 1880s by the architect Josef Mocker who was responsible, among
other buildings, for the reconstruction of all Prague's romantic Gothic towers and for
completing St Vitus Cathedral in Prague Castle.
We shall be celebrating Evening Prayer in Slavětín, undoubtedly the first time that any
protestant rite has been performed there – by kind permission of Father Fr. Cyril
Kubanek, parish priest.
The provisional schedule for our visit is as follows:
14.00
Coach leaves Prague
15.00
Stop in LOUNY,
where we will have a quick visit to the famous Church of St Nicholas, the masterpiece of late
Gothic work in Bohemia, its current state dating from 1517. It is remarkable for its tripartite
tent roof, soaring vaulting and extraordinary baroque wooden reredos. We will meet Deacon
Werner Horák, priest of this beautifully kept and very alive church.
We will then drive on to the village of Slavětín nad Ohří (15 minutes from Louny) where we
will have tea in the Sokol Hall, followed by our visit to St James's Church, where we will have
a look at the wall paintings (see above) and celebrate Evening Prayer, at approx 18.00.
19.00 to 20.00 – our drive back to Prague.
Special Events
Would you like to make Lent meaningful this year?
Do you want to deepen your spiritual life?
Join us for a 5 week study using the book "Discerning Your Spiritual Gifts" by Episcopal priest Lloyd Edwards.
Through a fun interactive process you'll discover your spiritual gifts
and how to bring them to life
Edwards discusses spiritual gifts from a biblical perspective, and guides us in the discovery of our particular spiritual gifts through step-by-step exercises and challenging self-evaluation.
We'll meet on Tuesday March 11, 18, and 25 and April 1 and 8 from 6:30-8:00 pm. Come join us for 1 or all 5 sessions.
The Rev. Lloyd Edwards is an Episcopal priest, now retired from active parish ministry after thirty-eight years. He has been working in the area of spiritual gifts for over thirty years and is known internationally for his books and his workshops in gifts. Born and raised in Louisiana, he earned a Ph.D. in physics in 1971 from Louisiana State University and entered Nashotah House, a seminary of the Episcopal Church, graduating in 1974. He served congregations in Nashville and Knoxville, Tennessee before moving to Columbia, South Carolina, in 1982, to be Canon Pastor of Trinity Cathedral. In 1992 he left Trinity to enter private practice as a psychotherapist, and simultaneously accepted an appointment as Vicar of Church of the Cross, Columbia. Since then he has completed the training program of the Shalem Institute in Spiritual Guidance and the Advanced Training Year with the Gestalt Institute of Georgia. He has served as a workshop and retreat leader, a spiritual director, and process consultant. He is author of two books. Discerning Your Spiritual Gifts was published in 1988 by Cowley Publications, and How We Belong, Fight, and Pray: Using the Myers-Briggs Type Indicator to Understand Congregational Dynamics was published in 1993 by the Alban Institute. He is married to Curry Edwards, also a therapist just retired from private practice, and has one son, a step-son and step-daughter, and six distinctly above- average grandchildren. For fun, he writes, jogs slowly, plays the piano, and writes at a non-fiction book on the reign of God and at two novels.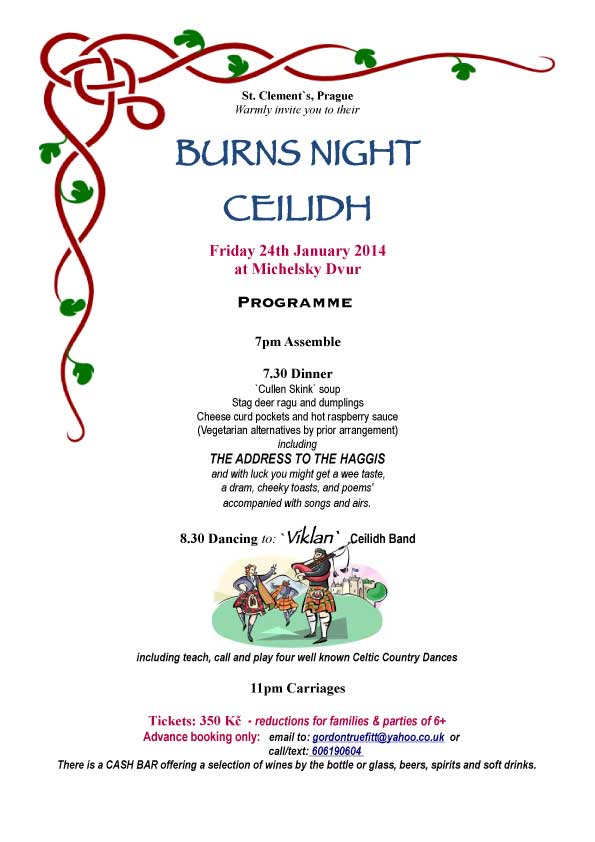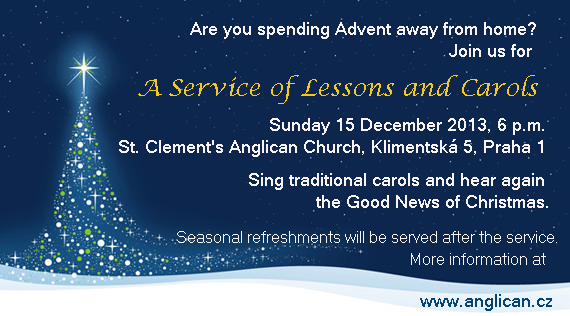 Past Events:
BURNS NIGHT CEILIDH
Friday 25th January 2013
Where: Michelsky Dvur
When: 7pm Assemble 7:30pm Dinner ~11pm
Food: Cock a Leekie soup, Sliced fillet of beef in cream sauce with cranberries, Apple and yoghurt slice
Programme:
THE ADDRESS TO THE HAGGIS plus a wee taste of Haggis

A dram, cheeky toasts, and poems accompanied with songs and airs by `Viklan`

Dancing to `Městská – five piece Ceilidh Band, including teach, call and play four well known Celtic Country Dances
Price: 250Kc adults (under 16`s – half price)
Booking: Please book by email to: gordontruefitt (*) yahoo dot co dot uk
Additional Information:
There will be a CASH BAR offering a selection of wines by the bottle or glass, beers, spirits and soft drinks.
Full Address: Michelsky dvur: (Domov Sue Ryder), Michelská 1/7, Prague 4 – Michle, see also http://www.sue-ryder.cz/en/
CAR PARK & STOP for 6 & 11 Trams and buses:124, 139, 150, 188, 196 & 215 is `Michelska`
"Och aye! It`s gaen te be a Grand Neet; so invite aw yer friends!"
Help to spread the word & Download our flyer from >>>HERE (Black&White Version) and HERE (Colour Version)<<< or share with your Social Media Friends with the buttons below: